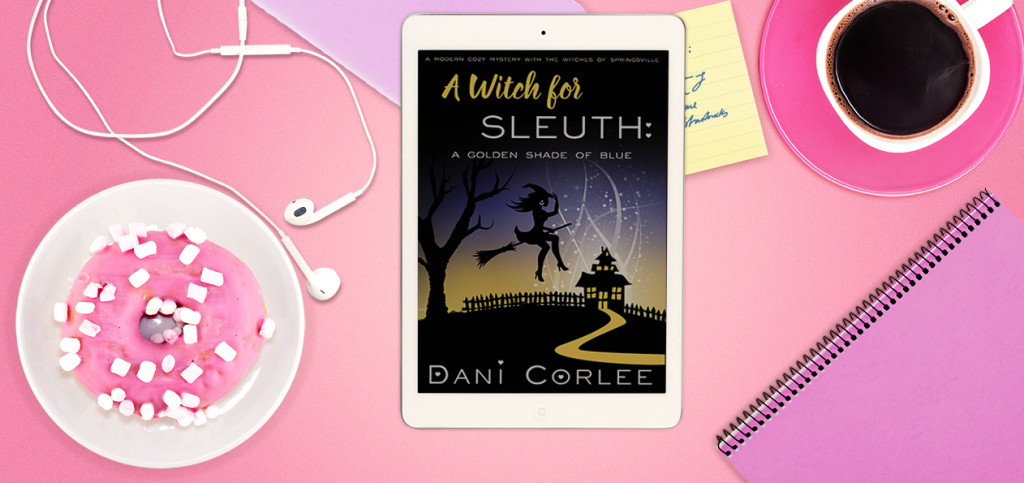 I'm excited to announce the release of my newest book:
A Witch for Sleuth: A Golden Shade of Blue.
Click here to grab your copy before the price rises!
Please, remember to leave a review if you like it! 🙂
Mabel Northwood doesn't like stepping out of her comfort zone, she does, however, love making dresses and running her own atelier. So, when the local museum event planner invites her to assess a veritable treasure trove of dresses for a show, she's on board. At least, until the most prized brooch in the entire exhibit is stolen.
And guess who's the prime suspect? Mabel herself, because Wilbur Tillsbury, the sheriff in town, has decided that Mabel planned it all from the start. Luckily, deputy Randy Maguire is there to help Mabel start solving the crime before it's too late. Together they embark on an investigation which leads them from the rich Mrs. Chassey to the addled old Aunt Adeline, to the security guards.
Just when it looks like things are going well, Randy is pulled off the case and it's up to Mabel to defend her name. She must put together the pieces of the puzzle, but it's not as easy as it might seem, especially with Aunt Adeline throwing unintentional (and magical) spanners in the works.